Mannheim, April 2016
This post was written by James Nye
Friday 15 April 2016 – to Mannheim Seckenheim for the 17th annual electric clock fair, organised by Till Lottermann and Dr Thomas Schraven, the chairman of the DGC's Electrical Horology Group.
This has long become an essential part of the social calendar of Euro-electro-horology, bringing as usual visitors from the UK, Switzerland, France, Netherlands, Switzerland, and Germany.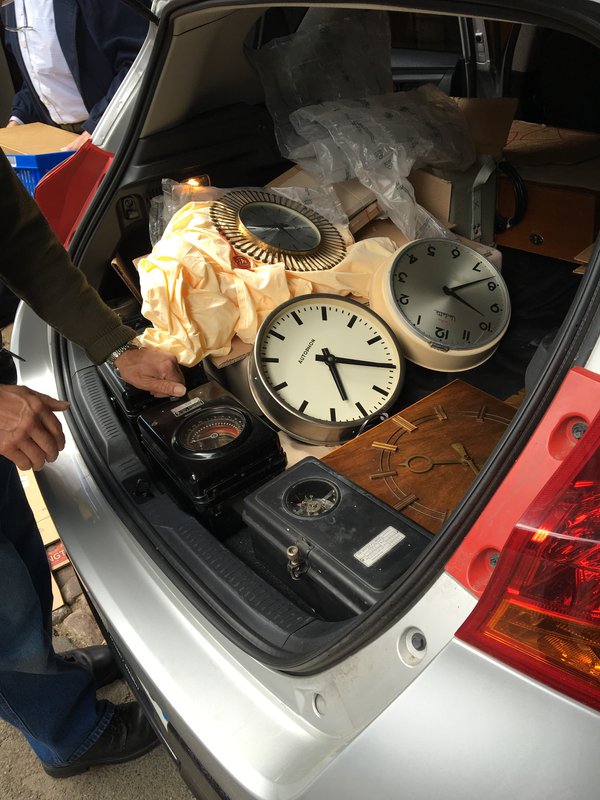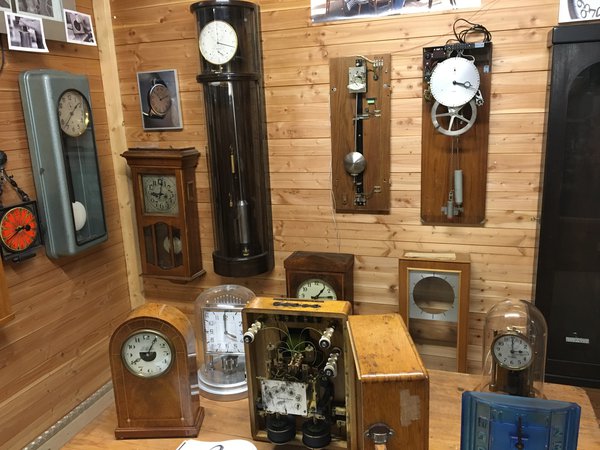 The fair coincided with a remarkable exhibition mounted by Hans Baumann, showing part of his extensive collection of electric watches, showcased in his two-volume publication from 2013.
Several hundred watches were on show, from electro-magnetically maintained balances, through tuning fork examples, onward to early quartz.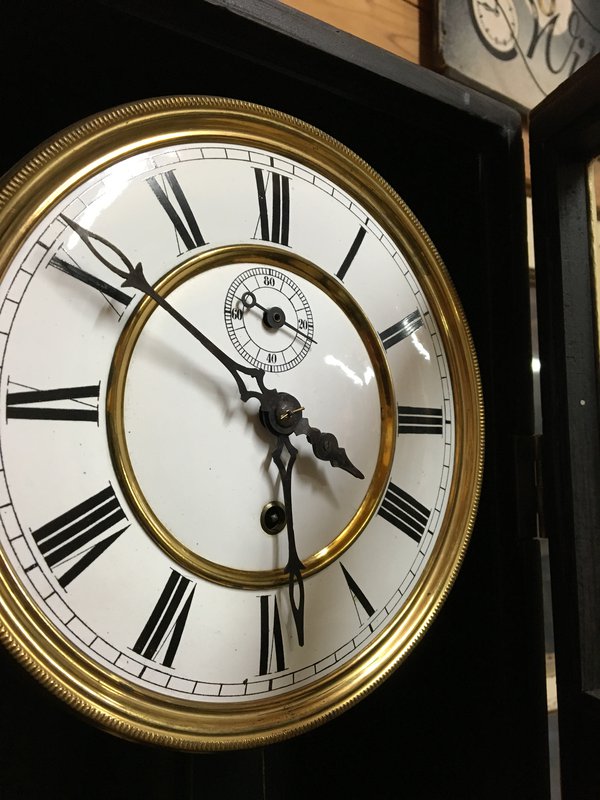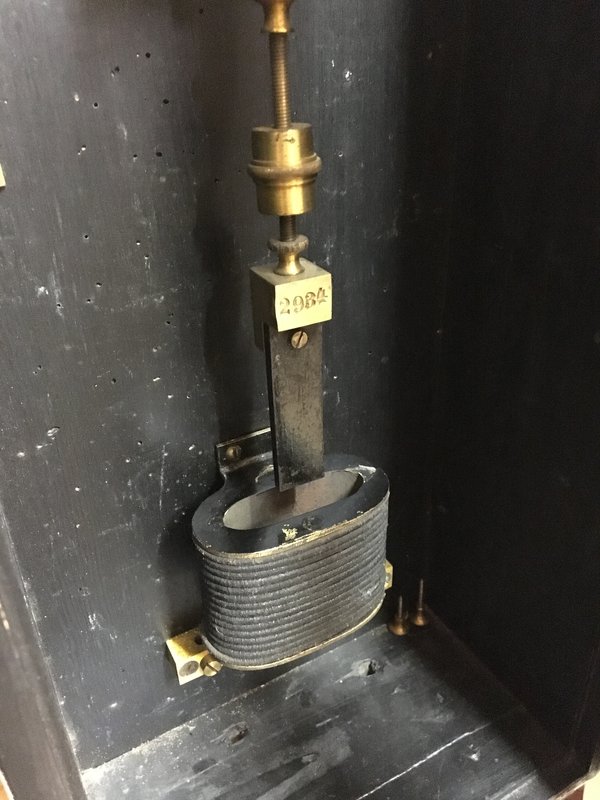 The international crew enjoyed themselves with two excellent evening meals, and a visit to the Carl Benz museum in Ladenburg.
In between times, a lot of objects changed hands – on the principle that much collecting involves storing objects for a number of years, and then passing the job of storage to the next collector.
As always, there were several items, not on sale but on show, which became the subject of repeated interrogation and discussion.
One of these was a fabulous time printer from Löbner of Berlin, of exactly the type used at the Berlin Olympics, together with a Ulysse Nardin pocket chronometer, to record race times (see Schraven's article on Short Time Measurement in Antiquarian Horology , Dec 2015).
Another crowd-puller was a stunning but miniature 'turret clock' from Hörz of Ulm, the only example known, and referenced in a single catalogue (c.1905). This involves two weight-driven trains – one going and the other, in place of striking, to drive a polwender each minute (the device which sends alternate polarity pulses to subsidiary clocks).
This extraordinary survivor of an early 20th century master clock saw groups gathered for extended periods of time, counting teeth and attempting to rationalise the apparently problematic logic of its design.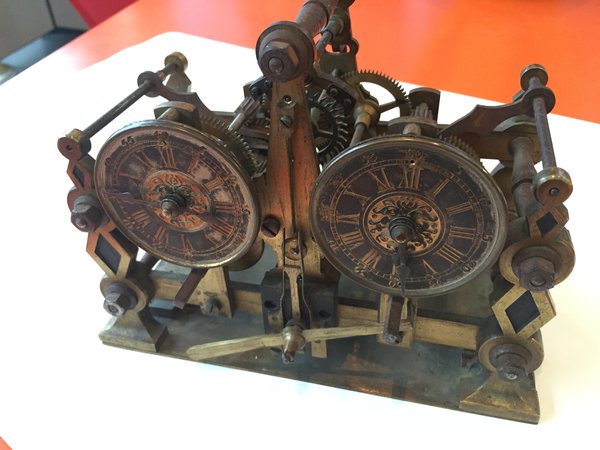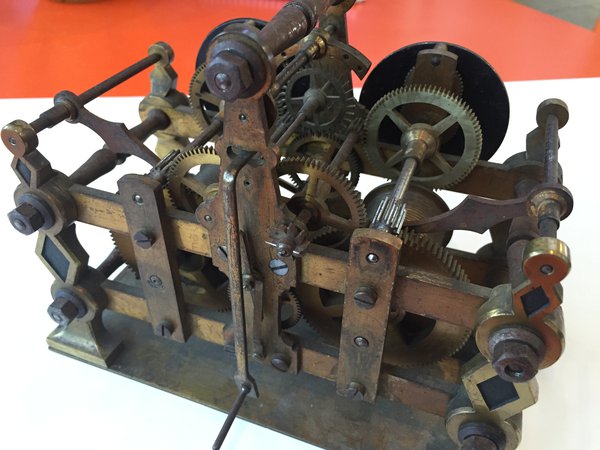 A fabulous, multi-cultural weekend of fun, fine food and great friends.